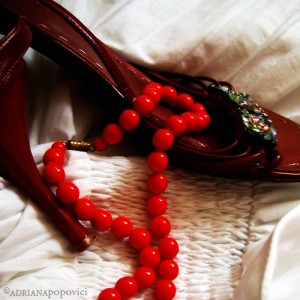 Accessories have a make-or-break quality to them, so you'd better pick them attentively. They can also get pricey, the price not always reflecting their quality and/or durability – another reason not to buy on the spur of the moment.
The most important aspect to have in mind when buying an accessory is how well it matches what you already have in your wardrobe.
It may be nice to have a drawer-full of little nothings – the more beads on a string look like candy, the harder it gets to say no – but if an accessory doesn't compliment anything you already have, if it doesn't spark instant inspiration, you should save your money. After all, accessories are meant to be worn for a pleasant effect, enhancing the qualities of an outfit, not decorate storage boxes, or simply collect dust.