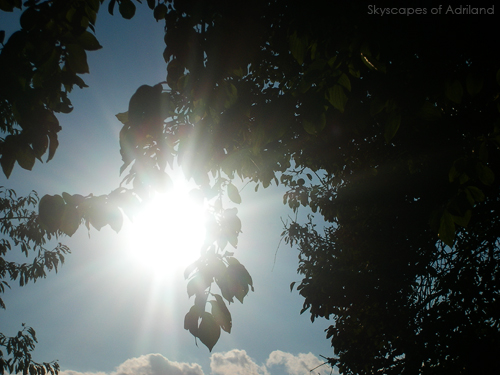 It's hard to forgive. Mostly because it's hard to deal with pain, disappointment, betrayal, abuse, and all other things that imprison a heart in misery. It's hard not to stop when unfairness hits you in the face. You ask "why me?", and your anger is justified.
Then what?  How long is the bitterness going to last? Surprising as it may seem, you alone decide that.
Forgiveness
The popular understanding of forgiveness is mostly about the other person. It's about the petty faulty fellow human who, although unworthy, gets absolution from the kind person you are. It's a view rooted in religion that gets applied defectively, creating a false center of gravity that can (and usually does) cause imbalance within you. Your effort toward freedom from grudges and pain is hindered, and you never know what needs a tweak in order to get better results, because you're "right" after all. "Right" doesn't always mean peaceful inside, or out.
Forgiveness (practical forgiveness, not the symbolic type) is simply letting hurt go. It seems really complicated because of all the mixed thoughts and feelings it involves, but, truth is, it's a choice. It's a choice you make after realizing it's all in your head and in your power.
Let me explain. Some bad, hurtful, even horrible things get done. They are facts we can't go back in time and change. The only reason they stay with us much longer after they're actually over is that we automatically associate feelings and ideas to those facts, and they get fixated in our minds. This happens naturally, it's a psychological mechanism, it's memory. Eventually, it's your interpretation of an event, a relationship, a person.
Your feelings are valid.
If you feel hurt, you're right! If you've been a victim of injustice, you are right! Not because I want that, or you want it, but because you define your own reality – whatever hurts you, hurts you. Full stop. You can say it doesn't, you can make it not hurt anymore, but as long as you feel the pain, it does exist.
However, if someone doesn't behave gracefully with you, why should that ruin your life? It's their problem! Let them deal with their issues… if they can, if they ever become aware.
By forgiving, you're not agreeing with them, the grief, the abuse, or the injustice. By forgiving, you're not giving away your dignity, and you're not erasing the past. By forgiving, you put into practice the power you have over your own life, you choose to free yourself of lasting negativity, and you respect the truth your feelings are made of – even if you don't fully understand how it all works. Forgiveness is caring about yourself.
 How can I forgive…
.. with all that I feel?
The most important thing to keep in mind is that you can. How is more or less a question of trying until you find the approach that works for you.
The straight, simpler, less time-consuming way is to just be aware that it's all inside you. Everything – the hurt, the anger, the rage, the unwillingness to let go, the interpretation of facts, the power to change how you feel. Everything. You have to fully understand that as much as your feelings are justified, they can be "un-justified" if you're willing to make that effort. Whatever makes you feel angry today can trigger no strong emotional response in you in the future, if you're committed to this change within you.
Every culture creates expectations – we're expected to feel and think a certain way when certain things happen. To variable extents, these standards get imprinted in our core, but they sometimes work against our well-being, so it's only up to you to take charge of your own happiness, recognize what part of you works on auto-pilot, and customize it so that it feels comfortable for you.  Updating meanings of things will change how you feel about them.
Why forgive?
Forgiveness truly works when it's "selfish". Forgive because you care for yourself, not  because the Bible or any spiritual "authority" says so. Use outside sources merely as additional support on your quest for peace.
Just think of this – you can only become fit if you work out. Reading all the books in the world about fitness, and listening to any fitness "guru" will not make you fit by itself. The meaningful work is done by you, for you – no way around this. Also, no one else can do it for you.
Forgive because you assume the responsibility that comes with your life – the responsibility to take care of your whole self. You forgive for your own sake.
Forgive and forget?
Some say it's essential to forget in order to truly forgive. But there are things you mustn't forget, or you'll put yourself in the position of the victim repeatedly. If someone has the proven tendency to make you miserable, forgive without forgetting. Otherwise, you'll find yourself in a position where you constantly have to "forgive" – and that's not healthy, nor satisfying for anyone.
Let go, be strong!
People make what we call "mistakes" every day. Some irritate us for a few seconds, some stay with us for years. Forgiving ideally means not holding grudges. So, let people be as they are; their faults are their concern alone. You mind yourself. And, by the way, do you know that lots of people aren't even aware when someone holds a grudge against them? You're struggling by yourself, while they wonder what's wrong with you, since they can't even remember (or realize) that they ever hurt you. So, being stuck with the feelings of a victim, will only ruin your life. Forgive because you realize you're stronger than that, because you can.
It's not easy, but it's worth it. It is like stepping out of a cellar right into a garden – from damp and cold darkness to warm breezy sunshine.